Features
Current News
Analyses
Federal Laws
State Laws
Local Charter
Town By-Laws
Regulations
Reports
Events
Litigation
Letters
Opinions
Comments
Quotes
History
People
Places
Site Map
Webmaster

48217
Visitors since
August 8, 1997
Welcome to BillericaNews On-Line Information.
---
BillericaNews presents information about the Town of Billerica, Massachusetts. The unalienable rights of life, liberty and the pursuit of happiness are ensured with a broader knowledge of our changing political landscape. BillericaNews provides access to public records, analysis reports and commentary in the hope that more people will become aware of local political processes and participate with knowledge of recent official decisions that affect their daily lives. This page is made possible by the 1st Amendment to the United States Constitution with a focus on Article V of the Massachusetts Constitution where public officials are at all times accountable to the people.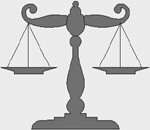 ---
This page was last updated on September 23, 2003. Suggestions welcomed.
---
Jump to the: News Page or the Laws Page

---
We need a new Webmaster
Please e-mail us if you are interested.
---
Copyright (c) 2003 BillericaNews. All rights reserved.