---
BillericaNews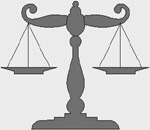 | | |
| --- | --- |
| Home Page | Letter of Complaint |
| Subject: | BillericaNews Integrity Challenged |
| To: | Jay H. Thomas, III- Alternate Member- Board of Appeals |
| From: | BillericaNews |
| Address: | http://www.billericanews.com |
| Date: | February 28, 1998 |
| Location: | Town of Billerica, Massachusetts |
---
Jay H. Thomas, III
Alternate Member- Board of Appeals
68 Pinehurst Avenue
Billerica, Massachusetts 01821

February 28, 1998

By mail to:
Dear Mr. Thomas:
BillericaNews is in receipt of your February 26, 1998 letter to Town of Billerica, Selectman Chairman James F. O'Donnell, Jr. that makes numerous disparaging remarks about the content on BillericaNews.com. Out of respect to your office as a member of the Board of Appeal, the article you referred to has been temporarily revised on BillericaNews.com because BillericaNews is only interested in making accurate and factual information available - - we will alter or remove any information from this site that does not meet this standard. BillericaNews would like to post your letter of February 26, 1998 on the BillericaNews web site, but, in this case, we will need additional supporting documentation to meet our editorial standards.
This is also a formal request for you to immediately provide all of the information to defend your statements that appear to challenge the integrity and truthfulness of the editorial staff personally and the content made available on BillericaNews.com. If you do not respond by March 10, 1998, BillericaNews will assume that you cannot defend your statements and that your letter represents a malicious intent to slander and defame BillericaNews.
Therefore, and considering the above, would you please specifically provide support for the statements made in your letter that the content on the BillericaNews web site can be characterized as: "innuendo", "non-truths", "muckraking", "slanderous", "mutterings", "malcontents", "corrupt" and the like.
Please send your reply to "editor@billericanews.com". Thank you.
Editor@BillericaNews.com
---
| | |
| --- | --- |
| Home Page | Response to Letter of Complaint |
| Subject: | BillericaNews Integrity Challenged |
| To: | BillericaNews |
| Address: | http://www.billericanews.com |
| From: | Jay H. Thomas, III- Alternate Member- Board of Appeals |
| Date: | No Response Provided |
| Location: | Town of Billerica, Massachusetts |
Back to Letters
---
Comments are invited by contacting BillericaNews through the News Editor

---
Jump to the: Home Page or the News Page or the Laws Page
Copyright (c) 1998 BillericaNews. All rights reserved.