---
BillericaNews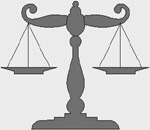 | | |
| --- | --- |
| Home Page | Report of the Warrant Action Committee |
| Date: | October 1997 |
| Location: | Town of Billerica, Massachusetts |
---
1997 FALL TOWN MEETING REPORT on OCTOBER 7, 1997
The Town Meeting Warrant Action Committee (TMWAC) presents the following report to the 1997 Fall Town Meeting. The committee provides this report to allow Town Meeting Members to read and review this report prior to its presentation at the October 9th meeting. This approach allows members time to peruse the information. Any questions will be answered when the report is presented to Town Meeting.
1997 SPRING TOWN MEETING on MAY 6, 1997
REPORT OF TOWN MEETING ACTIONS ON FIFTY-SEVEN (57) ARTICLES:
GENERAL BY-LAWS: 2 Passed, and 1 Dismissed
ZONING BY-LAWS: 6 Passed (w/A.G. Approval) and 1 Lost
Other Articles: 28 Passed, 3 Lost and 14 Dismissed
FOURTEEN (14) ARTICLES REMAIN OPEN FOR THIS REPORT:
ARTICLE 1
NORTH BILLERICA MILLS EOA: Approved by the State Dept. of Revenue.
ARTICLE 7
CENTER UNDERGROUND UTILITIES: Rejected by Attorney General for failure to hold proper public hearings. Presently, the town will not persue.
ARTICLE 13
CIVILIAN DISPATCHERS EXEMPTION: Petition in legislative process.
ARTICLE 14
DPW PERSONNEL REMOVAL FROM CIVIL SERVICE: Report due at 1998 Spring Town Meeting by Personnel Board. Labor contract discrepancy being reviewed.
ARTICLE 39
TRANSFER $310,000 TO STABILIZATION FUND: Ten (10) Capital outlay items. Equipment purchases or on order.
ARTICLE 40
$450,000 FACILITY UPGRADES: For roofs at Howe Bldg and (2) fire buildings; recreation vehicle and Town Hall upgrades. No funds expended.
ARTICLE 41
$6,500,000 SEWER EXPANSION: REP issued to select aerial photo contractor, surveyors, wetland consultants and engineering design consultant. Construction scheduled for summer of 1998.
ARTICLE 42
$200,000 DRAINAGE PROJECTS: Selection process complete. Design & permitting being handling by DPW engineering.
ARTICLE 43
$135,000 CONCORD ROAD SEWER PROJECT: Project at 25% design level. Work to be done in conjunction with state funded Center to Middlesex Turnpike project scheduled for the summer of 1998.
ARTICLE 45
$25,056 PART-TIME CONSERVATION ASSISTANT: Applications due October 10th. Position to be filled by the end of October.
ARTICLE 47
$26,000 TEMPORARY CEMETERY WORKER: Position filled in September. Plan to include position in the 99FY budget.
ARTICLE 50
$5,000 UPDATED TOWN CHARTER: To be available at 1997 Fall Town Meeting.
ARTICLE 51
$50,000 DITSON SCI-lOOL COMMITTEE: Expended to date $5,904 for appraisals and advertisements. Committed $15,000 for Architects. Reviewing sites with State.
ARTICLE 54
$9,310 LEGAL EXPENSES REIMBURSEMENT: Board of Selectmen question disbursement. Legal questions unresolved.
1996 FALL TOWN MEETING on OCTOBER 1, 1996
SEVEN (7) ARTICLES OPEN:
ARTICLE 9
$215,615. FUNDING FOR DRAINAGE PROJECTS: Majority of projects completed. $80,000 balance committed.
ARTICLE 13
ACQUIRE VARIOUS LAND EASEMENTS: Gray Street Area pending permits through DEP and Conservation Commission.
ARTICLE 15
SEWER BOND ISSUE FOR $6,000,000.: Bond scheduled for Fall 1 997.
ARTICLE 16
TRANSFER $400,000. TO STABILIZATION FUND: Completed.
ARTICLE 23
DISTON SCHOOL ENGR FUNDS OIL $50,000.: Funding not specified. Article
ARTICLE 51
of 1997 Voted by Town Meeting provided funds.
ARTICLE 29
EXEMPT BofH DEPUTY DIRECTOR POSITION: Civil Service legislation approved exempting position.
ARTICLE 31
TOWN BEAUTIFICATION COMMITTEE FUNDING: Authorized $1,000. $572 expended on shrubs and plants. $175 on stationary and advertisements.
1996 SPRING TOWN MEETING on MAY 7, 1996
FIVE ARTICLES (5) OPEN:
ARTICLE 2
LEASE OF NORTH BILLERICA TRAIN STATION: Lease with LRTA completed. LRTA has completed lease with MBTA. Article's purpose completed.
ARTICLE 35
NEW PUBLIC LIBRARY ($5,599,00.): Application for approximately two million dollar grant delayed pending new round of grants in calendar year 1997. Billerica is now third available funding. Completed Senate action and now is awaiting House action. The Mass. Historic Commission provided a $100,000 matching grant for the replacing of the Cupola. Bids were excessive and work now scheduled in conjunction with library construction.
ARTICLE 36
SEWER PLANT EXPANSION ($190,000.): Construction of dechlorination and denitrification facilities 90% completed.
ARTICLE 41
PLAN FOR COUNTY DEEDED LAND ($5,000.): UMASS study completed. Use planning continues.
ARTICLE 42
SCHOOL PORTABLE CLASS ROOMS ($584,218.): Modulars installed and are in use. All funds expended.
1995 FALL TOWN MEETING on OCTOBER 3, 1995
TWO (2) ARTICLES OPEN:
ARTICLE 13
DRAINAGE & ROAD RECONSTRUCTION ($800,000.): Remaining balance off $200,000 committed.
ARTICLE 18
$4,000 000 WATER TREATMENT PLANT IMPROVEMENTS: Ozone installation completed. Hydrant replacement and loop tie proceding. Balance is $1,600,000.
1995 SPRING TOWN MEETING on MAY 2, 1995
TWO (2) ARTICLES OPEN:
ARTICLE 14
REPAIRS TO TOWN HALL: Repairs completed.
ARTICLE 37
WILD & SCENIC RIVER CONGRESSIONAL PETITION: Action still not completed. Legislation continues through various committee hearings.
1994 SPECIAL FALL TOWN MEETING on OCTOBER 18, 1994
ONE (1) ARTICLE OPEN:
ARTICLE 1
PURCHASE AGRICULTURAL PROPERTY ($1,035,000.): Reimbursement funds of $3000,00 received
1994 SPRING TOWN MEETING on MAY 3, 1994
TWO (2) ARTICLES OPEN:
ARTICLE 7
SEWER ENGINEERING PLANS: The following contracts status is provided:

#28A Ranlett Grove, Completed.

#28B Skyline Drive, Completed.

#28 Townwide, Completed.

#29A Harjean/Whipple, Construction awarded and started. Scheduled to be completed in 1999.

#29B Eastbrook Farms, Construction awarded and started.

#29 Fardon/Pinehurst, Construction awarded and started. Scheduled to be completed in December, 1997.
ARTICLE 10
CUPOLA REPAIR ($96,162): See report in Articie 35 of 1996 Spring Town Meeting. Funds transferred to Libras construction account.
1994 SPECIAL SPRING TOWN MEETING on MAY 5, 1994
TWO (2) ARTICLES OPEN:
ARTICLE 3
CONTRIBUTION PARK Dedicated June 7 1997 Completed
ARTICLE 8
SCHOOL BONDS ($1,500,000.): School Committee received time extension in Article ARTICLE 19 of 1996 Fall Town Meeting. Balance is $125,833 as of 9123197.
1993 SPRING TOWN MEETING on MAY 4, 1993
TWO (2) ARTICLES OPEN:
ARTICLE 26
$1,200,000 SCHOOL BOND ISSUE: Continuation of bond approved in 1996 Fall Town Meeting. Balance is $70,957 as of 9/13/97.
ARTICLE 33
3 YEAR ADA FULL ACCESS PLAN: This article was passed to comply with 1991 Title III ofthe American Disabilities Act. ADA Director Evelyn Haines attended one training conference. Needs additional training. Disabilities committee writing admission statement. Negotiating surveys with Building Commissioner Ruthanne Bossi.. A plan and cost impact report still needs to be presented to Town Meeting.

RESPECTFULLY SUBMITTED: BERNIE HOAR, Chair; NANCY SMITH, Vice-chair; Susan Moreira, Secretary; JOSEPH LEBLANC, Finance Committee; EVELYN HAINES, Assistant Town Manager

Back to Reports
---
Comments are invited by contacting BillericaNews through the News Editor

---
Jump to the: Home Page or the News Page or the Laws Page
Copyright (c) 1998 BillericaNews. All rights reserved.