---
BillericaNews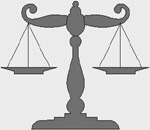 | | |
| --- | --- |
| Home Page | Request to Access Public Records |
| To: | Cheryl A. Robertson- Town Accountant |
| From: | Joseph M. Dougherty |
| Address: | 52 Mount Pleasant Street |
| Date: | November 26, 1997 |
| Location: | Town of Billerica, Massachusetts |
---
Cheryl A. Robertson
Town Accountant
365 Boston Road
Billerica, Massachusetts 01821
November 26, 1997
BY FAX: (978) 671-0908
Dear Ms. Robertson:
I am receipt of your letter of November 21, 1997 regarding my request to provide my access to all the public records under your control that identify payments for the expenditures incurred regarding the laws firms that provided services to the town in the cases of Dougherty et al v. Board of Appeal and Ingraham et al v. Board of Appeal.
From your letter, I assume that you quickly searched your computer database and discovered that only two (2) law firms (i.e., Kopelman and Paige and Murphy, Hesse, Toomey and Lehane) generated expenditures for these cases and these expenditures were incurred only in the six (6) discrete months of March 1993, June & July 1994, and January & February 1995 and May 1997.
Based on the foregoing and other knowledge, I believe that the records I need to view amount to probably no more than three (3) pages per month or eighteen (18) total pages of information.
I would expect that your public records are filed by some scientific and generally accepted accounting methodology that lends well to a search by the public, because such public records reasonably carry a high expectation of being interrogated by the public. Therefore, I will not need to impose on your staff for assistance - - I will delighted to perform the search myself.
Would you please advise me within the next seven (7) days when this search can be accomplished. I would prefer a morning appointment. Again, I will need written confirmation in the case that access to these public records is refused. After my search, I will identify those records that I will need to be copied after access to the above is provided.
Thank you.
Joseph Dougherty
---
| | |
| --- | --- |
| Home Page | Request to Access Public Records |
| To: | Joseph M. Dougherty |
| Address: | 52 Mount Pleasant Street |
| From: | Cheryl A. Robertson- Town Accountant |
| Date: | Response Provided |
| Location: | Town of Billerica, Massachusetts |
Back to Letters
---
Comments are invited by contacting BillericaNews through the News Editor

---
Jump to the: Home Page or the News Page or the Laws Page
Copyright (c) 1998 BillericaNews. All rights reserved.