---
BillericaNews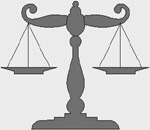 | | |
| --- | --- |
| Home Page | Letter of Complaint |
| Subject: | Reimbursement for Legal Fees |
| To: | Robert C. Mercier, Town Manager |
| From: | Joseph M. Dougherty |
| Address: | 52 Mount Pleasant Street |
| Date: | May 15, 1997 |
| Location: | Town of Billerica, Massachusetts |
---
Dear Sir:
Over the last three years, my neighbors and I were put in the unenviable position of defending our historic neighborhood rights, and protecting and preserving the requirements of the Billerica Zoning By-Law, while the Billerica Board of Appeal was not. In fact, the Board of Appeal wasn't paying much attention to the Town's Bylaws and the Massachusetts General Laws at all. Nine judges in three courts have said so. Instead, the Board of Appeal nearly bent over backwards to help a local developer build a four family apartment house in a single family zone. This was wrong. We filed Article 54 in the Spring 1997 Town Meeting Warrant to recover from the public damage that the Board of Appeal generated.
We are writing to you because the Town Counsel's opinion of April 11, 1997, states that the Town Meeting may not appropriate public funds for private benefit. We have thoroughly reviewed the cases cited by Town Counsel. We agree. The fact is that Article 54 of the Spring Town Meeting seeks to use public funds to reimburse expenses that were incurred in the public interest, not a narrow private interest. This is a proposed reimbursement for funds already spent on a compelling and serious public issue. The basis of this case was that governmental bodies must act responsibly. This did not happen. A public law was violated because a public board rendered a bad public decision after holding public hearings and ignoring a public record Town Counsel opinion that their decision was indeed a bad one. Several public trials were held by the public courts to resolve this public problem. The entire matter is of public record and the public clearly benefited from this public court's decision.
Our neighborhood won the case against the Board of Appeal in the second highest court in the State of Massachusetts. The State Appeals Court said that we were right. In this public process, the neighborhood paid out $9,310.00 in legal fees and expenses to prove that we were right and that the Board of Appeal was wrong. This case was indeed a matter of public interest. It was the first case ever decided in Massachusetts on this subject and it will have a statewide impact. It was precedent setting. If it were not a matter of significant public interest, the Appeals Court would not have agreed to hear the case.
We believe that the Town Meeting can reimburse for these expenses as it does for other appropriations that have some appearance of private benefit. For example, the Town annually appropriates funds for certain widows and orphans ($4.4k), for certain non-profit organizations ($800), for certain recreational programs that impact only a few people ($10K), for Memorial Day/Homecoming ($11K) and for one time expenditures like the Guiterrez/Wang Driveway engineering ($80K), swapping land with developers and several other programs and activities.
We know that you may be concerned with others coming forward and asking for reimbursement. But, this issue is clearly in the entire control of the town. The only risk that the town takes is narrowed to those occasions where the Board of Appeal decides to act in excess of its authority. This should never happen. The direct control and solution is in the hands of the Board of Appeal and the Board of Selectmen who appoint them. The Board of Appeal must stay within the bounds of their authority - - this has always been their responsibility. As a check and balance, the Board of Selectmen needs to replace members that do not perform their duties responsibly and work to find new responsible people to serve on the Board of Appeal when vacancies or opportunities occur.
Therefore, we, the residents of Mt. Pleasant Street would like your support to reimburse us for our legal fees and expenses, without further involving the courts, a result of the Board of Appeal acting outside of their authority. You have the power to right this wrong. You have the power to end this case now without incurring further and unnecessary legal expenses to resolve this matter. The second highest court in the state has ruled that what the Board of Appeal did was wrong. Can't we end this now?
We feel that you should take the lead and live up to your moral and ethical obligation, as a town official who stands by its by-laws as we did. Please make us whole financially. Attached is the evidence of our expenses and other materials regarding this case. Please advise me of your decision at your earliest opportunity. Thank you.
Sincerely,
Joseph M. Dougherty & Others
---
| | |
| --- | --- |
| Home Page | Response to Letter of Complaint |
| Subject: | Reimbursement for Legal Fees |
| To: | Joseph M. Dougherty |
| Address: | 52 Mount Pleasant Street |
| From: | Robert C. Mercier, Town Manager |
| Date: | No Response Provided |
| Location: | Town of Billerica, Massachusetts |
Back to Letters
---
Comments are invited by contacting BillericaNews through the News Editor

---
Jump to the: Home Page or the News Page or the Laws Page
Copyright (c) 1998 BillericaNews. All rights reserved.